Management:
Corporate Strategy for Dramatic Productivity:
Dramatic Changes in the Classification of World Competitiveness by Country
by Professor Emeritus Akira Ishikawa
Aoyama Gakuin University, Tokyo, Japan
Former Dean, GSIPEB
Senior Research Fellow, ICC Institute, University of Texas at Austin
Doctoral Program Chair
Declining Since 1993
When we rank comparisons by country, whether such comparisons relate to world competitiveness, an index of differences between men and women or average life expectancies, we need to take note of them in terms of the comprehensive results and index of new product/new business developments and improvements.
For example, with regard to the breakdown of world competitiveness by country, as shown in Fig. 16.1, the Swiss business school, the International Institute for Management Development (IMD), in their survey they have been carrying out every year since 1989, covering 55 countries and regions in the world, Japan ranked No. 1 in the world in 1991 and 1992, but since 1993, it has been falling, and in 1997 it suddenly dropped to 17th place. Since then, it has been floundering between roughly 20th and 30th place for these past ten years.
This world competitiveness comprises of the four categories: economic conditions, government efficiency, business efficiency, and the infrastructure. When we examine where Japan stands in terms of these rankings, we find that in terms of infrastructure, it is maintaining its rank in the top ten, at sixth place. However, in terms of economic conditions, Japan ranks in 22nd. In terms of business efficiency, Japan ranks in 27th, while in terms of governmental efficiency, Japan is found at a pitiful 34th place.
Among developed countries, such a cataclysmic change in ranking is unparalleled. Meanwhile, with respect to rankings in the category of male and female differences, while they surely reflect the bias of societal structures and the degree of modern capitalism's development, where does
Japan stand in terms of this ranking? The nonprofit organization, "World Economic Forum," (headquarters in Geneva) ranked Japan number 75 out of 134 countries in their report on male and female differences they release every year.
However, it is reported that the organization revised the ranking down to 101st place in the end of March 2010 after receiving further indications from organizations for Japanese women (April 5, 2010, Yomiuri Shimbun). For a developed nation, the ranking was unusually low, yet it ended up dramatically plunging even lower.
With regard to the suicide rate and suicide total, which was raised as the third indicator, while the large number of suicides in Japan (over 30,000 people annually) is conspicuously reported every year within Japan, according to WHO's rankings of suicide totals per 100,000 people among 106 countries, Japan is number four after Lithuania, Belarus, and Kazakhstan, confirming that Japan doesn't rank highly in this category. Incidentally, WHO predicts that the death toll caused by suicides will surpass 1,500,000 people in 2020.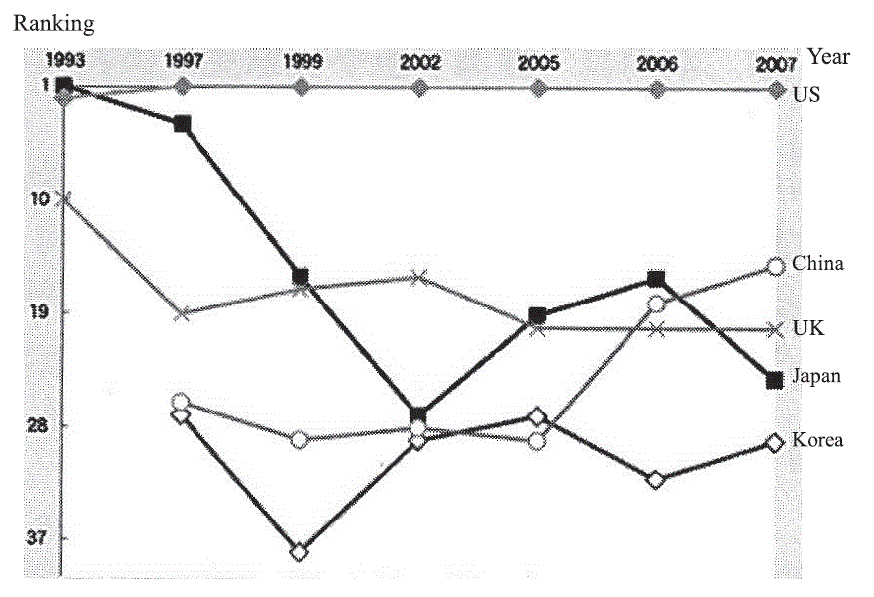 Fig. 16.1 Changes in world competitiveness
Source: The Ministry of Education, Culture, Sports, Science and Technology's graph based on the 2008 IMD World Competitiveness Yearbook 1.
With respect to military power rankings, according to the 2008 Jane's Defense Weekly, the US, France, Russia, China, and the UK are ranked among the top five, whereas Japan is ranked an anomalous 22nd. The major newspaper in India, Hindu, assesses Chinese military power to
be at second place.
Seventh Place in The Human Development Index (HDI)
As for the Human Development Index (HDI), which Japan should take seriously, the United Nations has been publishing the report on it every five years since the year 2000. Japan's standing fluctuates between the 4th through 10th positions and in the 2006 report, it was not ranked at a high position, registering at 7th among 26 countries.
In contrast to such a low ranking, according to IMF's GDP World Economic Outlook Database for April 2010, the World Bank GDP 2008 and the GDP data from the CIA (Official Exchange Rate April 2010), Japan's GDP was 5,068.06, 4,909.27, and 5,108.00 (unit = one billion US dollars), which places the nation in third place after the European Union and the United States; and while Japan is predicted to surrender this position to China, Japan is maintaining a distinct lead over Germany in the fourth place and France in the fifth.
Impressive Average Life Expectancy
What Japan can be proud of, vis-a-vis other nations, is its average life expectancy. On the occasion of the 40th anniversary of the establishment of the medical department of Kitasato University held in June of 2011 at the Sagamiono Green Hall, Mamoru Mori, the astronaut and Director of the Miraikan (National Museum of Emerging Science and Innovation), delivered a commemorative lecture entitled, "The Connections of Life as Seen from Space". In this lecture, he emphasized that the longevity of the average lifetime is symbolic of a nation's level of progress as a civilization.
This is because, to maintain a high average life expectancy, it is not only indispensable to assure sufficiency of food, clothing and shelter, but also to see infant mortality rates decline; assure the availability of medical facilities, enhancements in nursing institutions and facilities for the elderly; and see improvements in innovations that elevate standards of living.
The audience received Mr. Mori well and gave him a lasting standing ovation, convinced that he had addressed them with the intention to inspire the Japanese, a group of people who can become oddly submissive because they tend to be introverted and have an inferiority complex. In effect, he had reminded them of their nation's great achievement in the area of average life expectancy.
Bibliography
1. Ministry of Education, Culture, Sports, Science and Technology,
Intensification of World Competitiveness and the Need for Innovation, 2008
edition - Technology White Paper, Ministry of Education, Culture, Sports,
Science and Technology, 2009, pp. 20-24. http://www.mext.go.jp/b_menu/
hakusho/html/hpaa200801/08060518/004.htm. Accessed on May 28, 2011.
This paper was excerpted from Dr. Ishikawa's upcoming new book, "Corporate Strategy for Dramatic Productivity," published by World Scientific Publishing Company. Copyright 2013 Akira Ishikawa and WSPC (http://www.worldscientific.com/worldscibooks/10.1142/8702). The paper featured above comprises Chapter 16; additional selected chapters will be featured in upcoming issues of this Journal.